T
he sketch below depicts planet
p2
as if it were in orbital isolation, being acted upon only by the sun's gravitational force
f2
(
r
)
and by centrifugal force
f2
(
ω,r
)
. That condition prevails for nearly all of its orbit, but when it comes alongside
p1
or
p3
in their adjacent orbits,
p2
will necessarily change its orbit in response to their gravitational forces.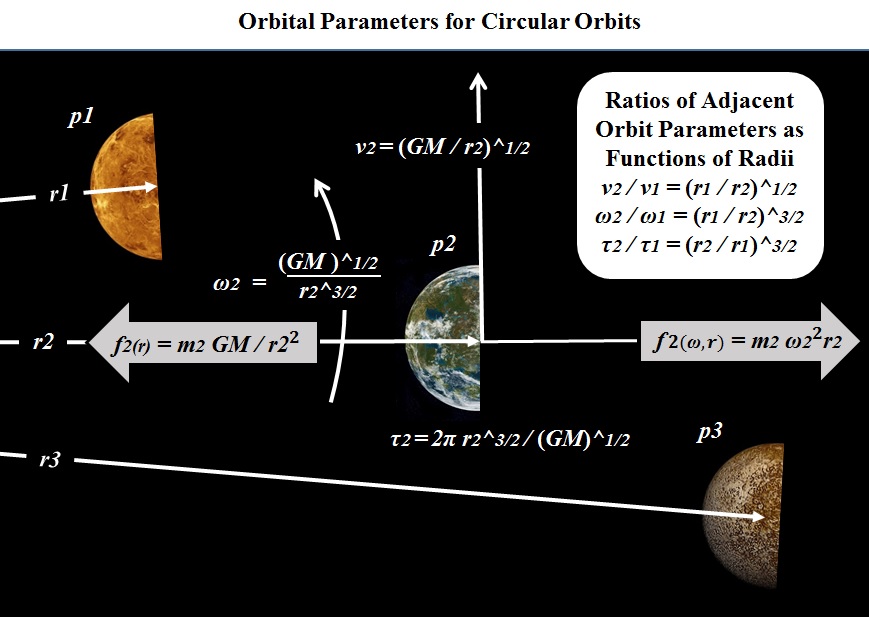 The
puzzle
challenges solvers to start with three exoplanets in
circular
Trappist Orbits and to show how each will remain stable for some indefinitely long period of time. We have seen in the sketch reprised below how those gravitational forces
f12 and f23
can be
decomposed into their respective Tangential and Radial components...