---
Newton's First Law

I
t would sure be hard to say anything more elementary than, "An object at rest will stay at rest, and an object in motion will stay in motion unless acted on by a net external force." The mass
M
inside the NIP device is definitely "an object in (
repetitive
) motion" thanks to the motor-driven, telescopic arm to which it is attached. The mass
M
would "stay in motion" in a straignt line were it not for the track by which its motion is constrained into a circle. The track exerts a "net force"
upon
the mass --
not vice versa
! Fig. 3 shows that.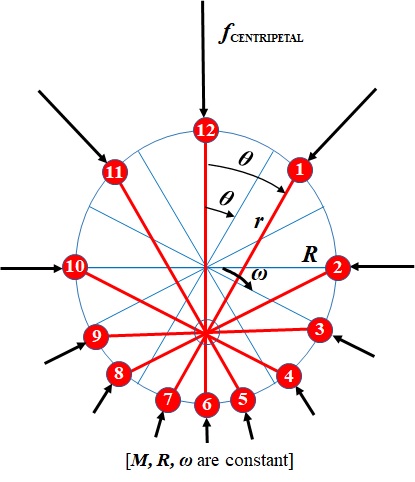 Fig. 3. Simplified NIP Showing Mass M Rotating Clockwise.

Fig 3 shows the
real force
f
CENTRI
PET
AL
acting toward the center of the circular track. That is the exact opposite of the
fictional force
f
CENTRIFUGAL
which is depicted in the Pocket Rocket
puzzle
Fig 1. as radiating
outward
from the rotating mass
M.
Solvers may find it helpful to think of the moving mass M as being 'pulled' rather than 'pushed' toward the center by the circular track. Either way, Newton's Third Law says, "To every action there is always an equal and opposite reaction." Best not to think of the centrifugal force in Fig. 1 as the "equal and opposite reaction" to the centripetal force in Fig. 3. Here's why: The two forces would simply cancel each other out, and mass M would not be coerced into circular motion. Bummer.

Oh, but that would only be the case if both forces (centrifugal force and centripetal force) were real. Since centrifugal force in Fig.1 is not real, what does provide the "equal and opposite reaction" to the centripetal force in Fig 3.? Answer: The rigid structure of the NIP device, which is pulling the circular track inward toward the center of rotation!

So much for
centrifugal force
. But wait.
Centripetal force
is but one of
three
kinds of forces acting on Mass
M
(in space, of course, a fourth force,
weight
, is zero). The other two are
inertial forces
and
frictional forces
. Both are real, so let's get to work on them.
---
Inertial Forces
I
n Fig.4, the black arrows do not represent forces. Instead they indicate the instantaneous velocity
v
of mass
M
as it passes each of the equally-timed positions on the NIP guide track.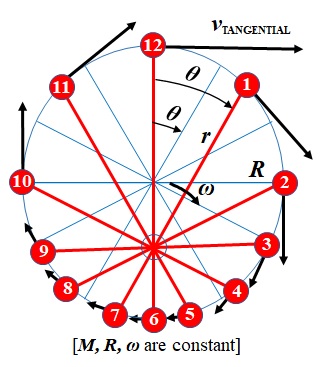 Fig. 4. Simplified NIP Showing Tangenial Velocity v of Mass M.

As described in NIP
Theory of Operations
, at position 12,
v
is at its highest level. Later, at position 6,
v
is at its lowest level. By Newton's Second Law (
f
=
M a
),
dec
reases/
inc
reases in velocity demand
dec
eleration/
ac
celeration of mass
M
. That's "inertia," people.
M must decelerate (through clockwise positions 1, 2, 3, 4, 5), so a 'braking' tangential force must be delivered to M, which calls for negative (ccw) torque from the NIP drive.
M must accelerate (through clockwise positions 7, 8, 9, 10, 11), so a 'cranking' tangential force must be delivered to M, which calls for positive (cw) torque..
Meanwhile, the synchronized counter-rotating mass M (not shown in Fig. 4) passes its corresponding positions: accelerating (through 5, 4, 3, 2, 1) and decelerating (through 11, 10, 9, 8, 7). One readily sees that while the clockwise rotating M demands clockwise 'braking' torque, the counter-clockwise rotating M is delivering (by inertia) counter-clockwise 'cranking' torque, which satisfies that demand through the drive gearing. And vice versa.

So much for inertial forces, which simply cancel each other out within the Pocket Rocket.


---

Frictional Forces
W
hatever the design of its surfaces and bearings, the guide track imposes a normal force against mass
M
, which varies with the instantaneous arm length
r
. That produces a variable frictional force opposing velocity
v
and thus demands matching variable
torque
from the drive motor. Meanwhile, see
Linear Linkage
for an idea that might replace sliding friction in the telescoping NIP arms with a low-friction, hinged concept.
All torques match each other and are contained within the Pocket Rocket, making
frictional forces
irrelevant to the question set forth
above
. Sophisticated solvers might notice that, with inertial forces canceling each other out, the
only
torque required from the motor is frictional.
---
Niquette Inertial Propulsion Device
G
iven the conclusions reached on this page we must observe that...
Even if the NIP concept complies with all of its design criteria, it will not work.

There is no reason to proceed with the design of an NIP device. Heck, if the NIP
concept
does not work based on
Newton's Laws of Motion
, it makes no sense to carry out an actual design. Inventors of IP devices sure do that, though. They go on to build and to tinker with their IP contraptions. As we have seen, they
file for patents
, too -- unabashedly disclosing to the world all the details of their IP inventions, hoping to profit from huge royalties.
It is fair to wonder, however, whether the NIP
concept
has any hope of
functioning
. In other words, would it even be
possible
for an IP device to comply with all nine criteria? If not, then NIP is hardly qualified to exemplify the fool's errand that inventors of IP devices have taken for themselves.
Eight of the nine criteria are straight forward enough -- if not trivial to implement. However, criterion number
four
really requires some inventive effort...
---
Coaxial and Coplanar Configuration


Coaxial drives for the counter-rotating arms can be fulfilled by gearing arrangements already in service. Coplanar drives can be readily accommodated. Indeed they are featured in several IP designs
(see Fig. 2)

. Putting both requirements together, though, puts
the feasibility of any NIP design in doubt. So, why include criterion number four?

One word answer: Shimmy.

Counter rotation requires that each mass must have its own track. Duh.
Coaxial drives can use a common drive axis, but the two planes of rotation must be spaced apart to make room for the requisite gear mechanism in between.

Coplanar drives place the tracks and their drives laterally far apart with plenty of room for the requisite gear mechanism.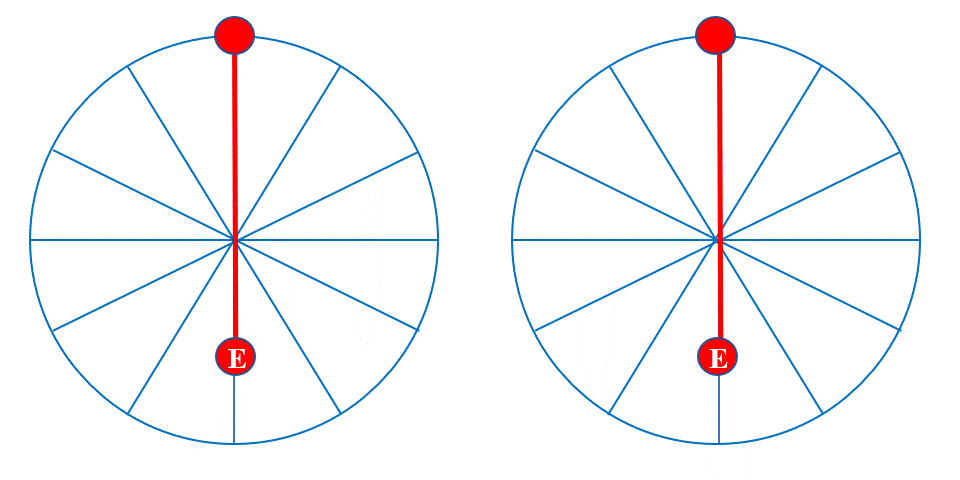 Fig. 5 NIP Device Designed for Synchronized Coplanar Counter-Rotating Masses

Here is a big 'if': If pulsating thrust forces from masses in eccentric rotation could actually 'escape' the NIP device (unfortunately that's forbidden by Newton's Laws of Motion), the simultaneous pulses of force would be applied separately to the structure of the spacecraft.

Here is a small 'if
':
If the location of the NIP device is
not
situated exactly at the
contemporaneous
center-of-mass of the spacecraft (as currently determined by post-launch remainder of chemical fuel), the
simultaneous
pulsations of the clockwise mass and counter-clockwise mass would have different
moment arms
.
For example, one of the two NIP masses might be lined up with its 6-to-12 thrust line pointing directly at the spacecraft's contemporaneous center of mass (zero moment arm). The other thrust line would be offset to one side. Left uncorrected, the resulting torque would cause the whole danged spacecraft to rotate at a steadily increasing angular velocity!

A star-tracker in the spacecraft would need to detect such unwanted rotations and to have the authority to command speed corrections by means of an auxiliary NIP device to restore angular orientations and stop all spacecraft rotations. The spacecraft would thus be caused to
shimmy
, which is an unwelcome result for sensitive on-board instruments and people.
Invention for Criterion Number Four

A
s shown in Fig. 6, the Niquette Inertial Propulsion device would be designed to have
three
separate tracks, two for clockwise rotation, one for counter-clockwise rotation. The masses constrained by Tracks #1 and #3 are half that of the mass constrained by Track #2. All three of the telescopic arms share the same axis of rotation (
coaxial
). In counter rotation, therefore, the center of mass of #1 and #3 effectively share the same plane of rotation (
coplanar
) as #2. Hey, it's as if the three masses pass
through
each other in synchronized
coplanar
rotation.