roodles like these date back more than a half-century...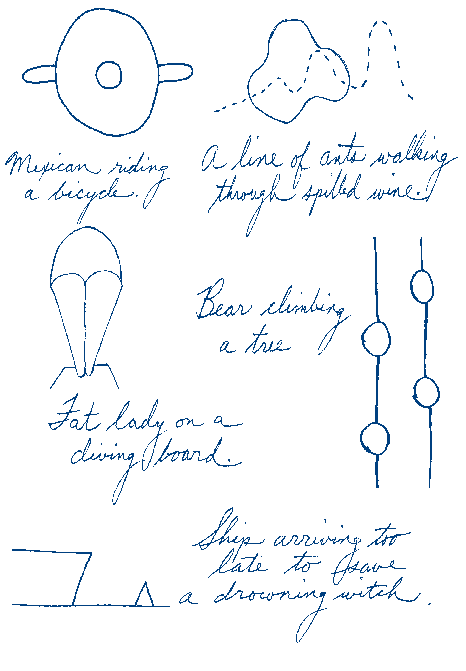 The editorial staff at Puzzles with a Purpose decided it was time for some new ones. Easier said than done. Our present ensemble of cyberwriters could not be called into service.
* Ana Pest was meeting a deadline for The Imitation Game;
* Otto Prosaic regards the graphical user interface (GUI) as unwholesome; and
* S. A. Render will accept only text-intensive, non-fiction assignments.
A new capability had to be developed: Ima Scribbler. Droodles out of Scribbler's stack, so to speak, have a techno-confined look to them...
Can you figure out what they mean?