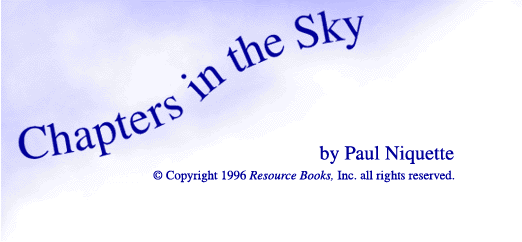 For some nine months in 1968, I enjoyed an extraordinary way to avoid gridlock.
As described in Sky Below, a sequence of job changes and residential moves resulted in a 65-mile commute diagonally across all of Greater Los Angeles, with its contiguous suburbs lashed together by freeways chrome-to-chrome. I lived in Corona del Mar and worked in Santa Monica. For the next forty work-weeks, I became the rarest kind of commuter in the world. Here is a selection from dozens of pictures taken by a newspaper photographer who accompanied me one morning.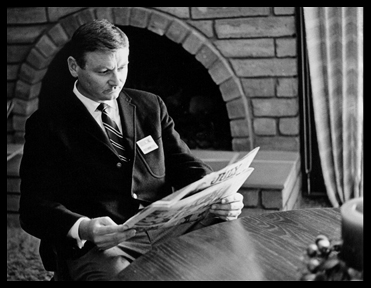 Since I never had time to read the comics in the morning, the picture above, taken in my home in Corona del Mar, was admittedly posed. All the rest below are not.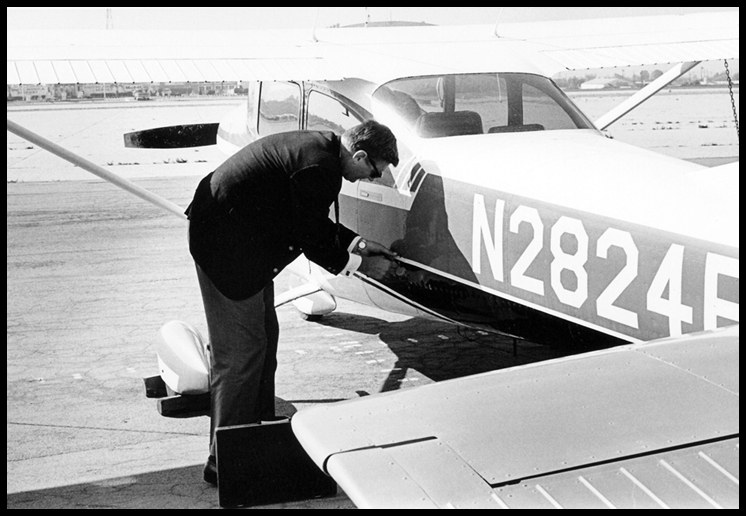 Here you see me unlocking the luggage compartment on Skylane Two Eight Two Four Foxtrot, ho-hum...
...performing a routine pre-flight inspection,...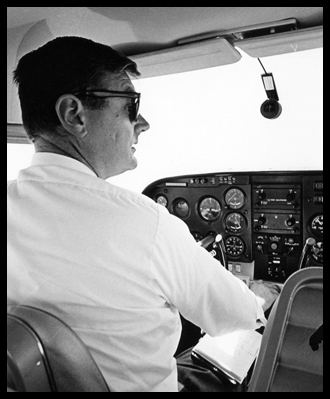 ...and taking off from Orange County Airport (long ago renamed John Wayne International) -- destination: Santa Monica, 65 miles away.


Hey, there's my house just under the left wing. After clearing the pattern, a quick glance at...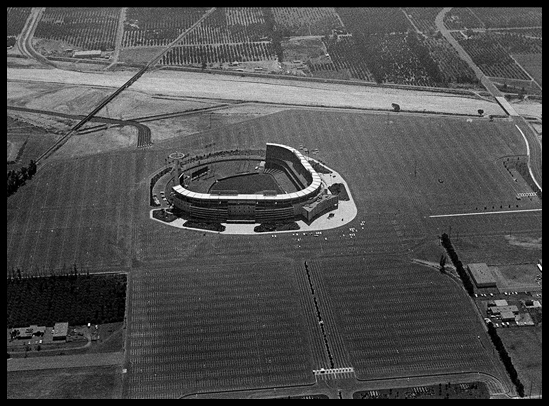 ...Anaheim Stadium shows no cars in the parking lot at this hour of a weekday morning. You can see the Angel's "A" with its huge halo but otherwise, in 1968, only orange groves.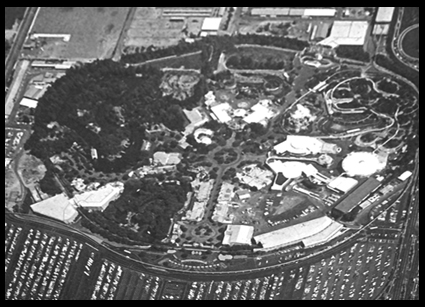 Look, there's Disneyland, with plenty of morning visitors, but where's the Matterhorn?

Arriving over downtown Los Angeles, and you see that the tallest building is -- well, it's City Hall. Can you spot the Music Center down there?




From a thousand feet, have a look at the Los Angeles Coliseum. Oh right, and the new Sports Arena.




Sure enough, that's the Queen Mary at her new berth in Long Beach. But where's the Spruce Goose?


Swinging around the Palos Verdes Peninsula, you get a good view of Marineland, with the morning sun glinting off the Pacific.


As told in Sky Below, not all of my occasional sky-poolers worked in Santa Monica. Our main plant was closer to Los Angeles International Airport (LAX). Landing amongst the jets on Runway 25 Left seen in this picture was a daily thrill. I remember one particularly busy evening while I was cruising directly over LAX at 2,500 feet southbound.

"Two-Four Fox, you're cleared to land, Runway Two-Five Left. Make short approach."

For a landing toward the west, I had to make a Bob Hoover-like 270-degree descending turn. I closed the throttle, and pulled the plane up to near stall. The big Fowler flaps on Two-Four Fox let me peel off into a shuddering dive. Ears popping, I flared, spiked the numbers, and caught the first turn-off.

"Nice one," said the tower operator.

"Heck, me and Two-Four Fox can land across your danged runway."

Whoosh! came the airliner behind my tail.





Letting down now for my approach into Santa Monica, and there you have a view of the terminal buildings at LAX and...



...the restaurant in the center of the parking lot. Next...



...Marina del Rey, where you see that nobody is out on their boats this morning. Next stop Santa Monica and ho-hum...



...time to go to work.

One morning, after the article appeared in the Los Angeles Times, I found a note on my desk.
It was taped to a small cardboard box. Inside was the defective stapler I had discarded the previous week. The thing was a gag gift from some guys in the office months before. Fashioned to look like a telegraph key, the stapler never worked very well and finally jammed. I fiddled with it for awhile and gave up, throwing it in my wastebasket.

Now, here it was, working just fine. The note read, "Dear Mr. Niquette, I saw your picture in the paper and found your stappler [sic] in the trash and took it home to fix it. It works OK now. I hope you always fly safe. Jose (night janitor)."